Why Us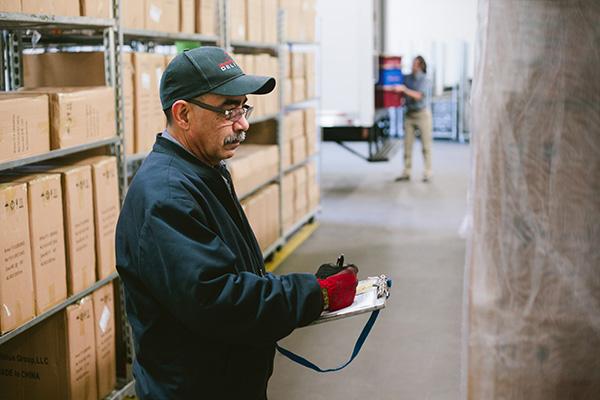 Focus on what your company does best.
This is the best answer to the question – Why us? When you hire Above and Beyond Delivery, we become your valued partner by providing exceptional courier and delivery services. You can reliably outsource the logistics segment of your business with 100% certainty. Chances are your business is not in a better position by owning your own trucks and employing full time drivers. We are your third-party logistics provider. But more than that, we are your partner who can help your business grow. You have the same driver throughout the servicing of your account. You can ALWAYS reach Above and Beyond Delivery staff by phone – from customer service to the office staff to the president of the company. We do not employ an offsite call center.
Simply put, you manage your business and we manage your delivery program.
Above and Beyond Delivery is built on exceptional customer service. No two clients are the same. We provide a custom solution for courier and delivery services to fit your company's specific needs. We have provided unparalleled courier services in Arizona, the Southwest, California, New Mexico and the West Coast since 2004, and Hawaii since 2006.
Our philosophy: We must fit into your business, not the other way around.
Logistics requires professional expertise and specialized resources, high-level management, proprietary systems, extensive equipment investment, delivery personnel, and adherence to extensive legal and regulatory burdens all before making your first delivery. This is a full-time job in itself. If your operations, sales and executive management teams are spending valuable hours dealing with delivery logistics, your efficiencies and costs are probably quickly moving in the wrong direction. The bigger question is – can their attention be directed to more important revenue-generating initiatives during these valuable hours to better grow your business?
Logistics is what we do. It is what we know.
It is not only our core business – it is our only business.